Did you know that an average website sees 98% of anonymous visitors?
Read on to learn how you can uncover a list of companies who are visiting your website using IP addresses and several other third party data
While a few fill out the lead form and leave their email addresses, what happens to the other anonymous visitors who come and go without getting converted?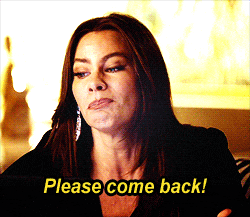 Most B2B marketers will agree that there is nothing more frustrating than getting plenty of website traffic, only to see poor conversions.
Well, guess what, you are sitting on a goldmine of data that can help you identify those prospects, lure them back and (hopefully) convert them. What's that, you ask? Your website.
Yes, apart from directly generating leads from your website, you can also use it to uncover those anonymous potential leads.
Here are four advanced methods of uncovering data with your website to understand who those anonymous visitors are.


1. Reverse IP mapping
An IP (Internet Protocol) address is a unique number assigned to every device connected on the computer network.
Reverse IP mapping refers to tracking the IP addresses of people who visit your website. It lets you identify key anonymous prospects and get an insight into their website behavior such as time spent on pages, number of new sessions, bounce rates, etc.
The biggest reason why B2B marketers like you should do reverse IP mapping is to obtain data which can be used to gain insights on the relevant industries/people visiting your website.
Having access to this invaluable knowledge lets you create content, tailor-made to suit their needs which leads to increase in lead generation and conversions.
Apart from that, you can also keep a track of specific accounts you want to acquire and check which parts of your website they exactly look at. This gives you a deeper understanding of their requirements, enabling you to provide them with a personalized experience.
For example, let's say, you're part of an HR software company and are targeting recruiters. Through reverse IP mapping, you discover one of your dream accounts has been visiting pages on your website such as 'free demo' and 'pricing'.
Now that you have access to their domain name, you know what kind of company they are and can send them an email elaborating on your services, customized to suit their needs and pain points.
Here's how you can set up reverse IP mapping using Google Analytics.
1. On the Google Analytics dashboard, click 'Customization' and then '+ New Custom Report'

2. Assign a name for the custom report you're about to create

3. Select how you want the data to be displayed. Let's go with 'Explorer' for this example


4. Under 'Metric Groups', select the type of data you want access to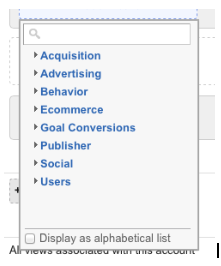 5. Under 'Dimension Drilldowns', click '+add dimension' and select 'Service Provider'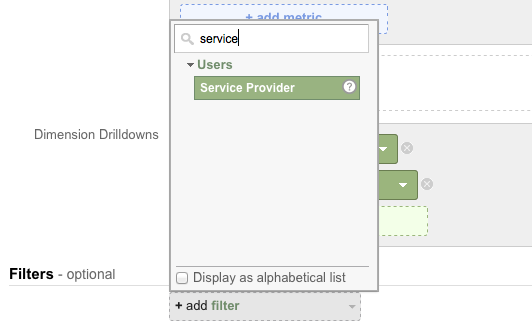 6. Under 'Filters', you can filter out data you want to exclude/include. For instance, if you want to keep certain countries out, here's where you can filter them out

7. Click ' Save' once done and view the reverse IP report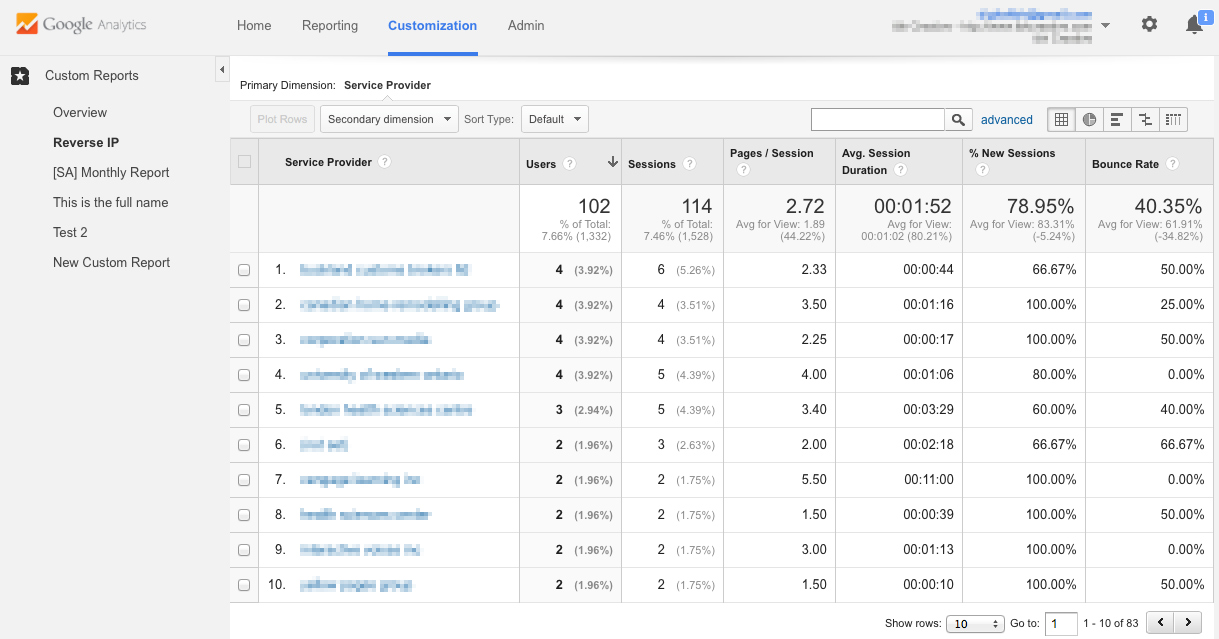 This report gives you your website visitor's service provider data.
How does this help?
Many large companies have their own (branded) IP address which means you can quickly identify the names of the companies just by looking at this data.
Once you identify prospects, understand which pages on your website were they particularly looking at. After that, you can go on LinkedIn or their website and find the owner or the appropriate point of contact (eg. the Chief Tech Officer of the recruitment company, in this example).
This will give you a headstart in reaching out to them with a personalized offer through email or you can also get your sales representatives to give them a call.
2. Use HubSpot's Prospecting Tool
Even though you need a HubSpot subscription to access this tool, it's worth a mention purely because of the ease with which it lets you identify engaged prospects, gain deep insights on their behavior and spend quality time on the 'warmest' leads who are most likely to close.
This tool uses the HubSpot tracking code to identify every visitors' IP address for all pages on your website.
Here's how you can use HubSpot's Prospecting tool.
1. On your HubSpot dashboard, navigate to Reports > Analytical Tools

2. Click 'Prospects' (at the bottom of the page)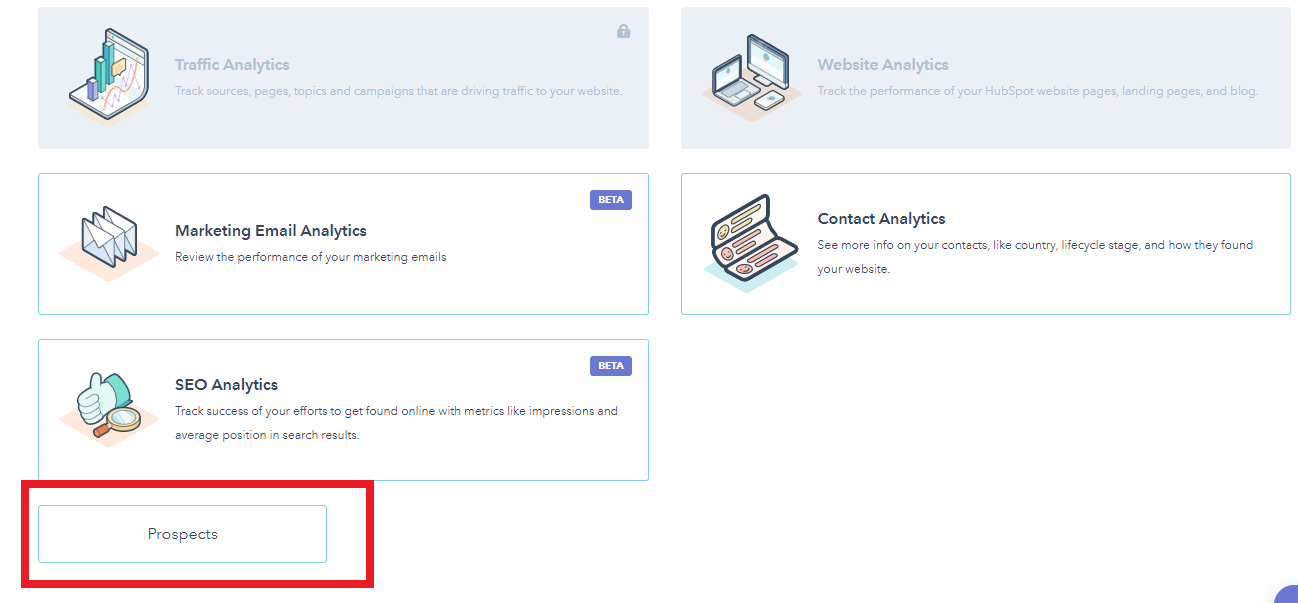 3. You get company and domain names of prospects who have visited your website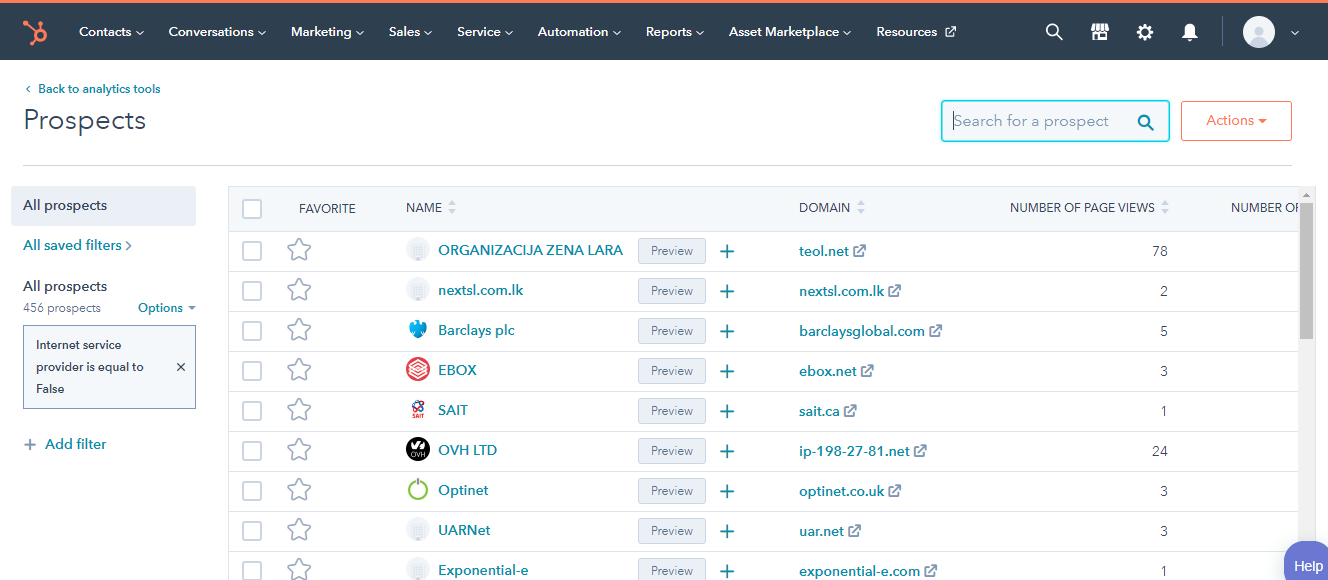 4. Click on the individual company names to understand the traffic source. In the below example, we can see that Neutra Network Services came from an article posted on Social Media Examiner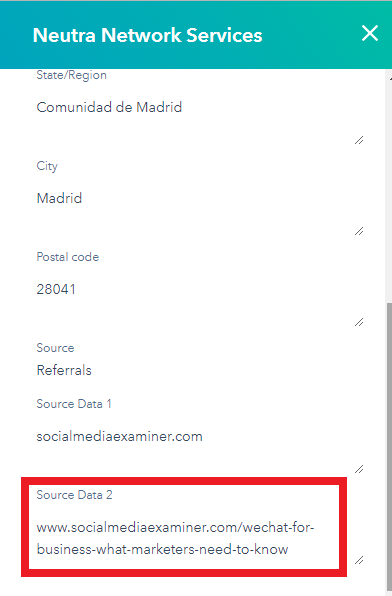 5. Click 'View on LinkedIn' and you will be directed to their company page. Browse their list of employees and try and find the appropriate point of contact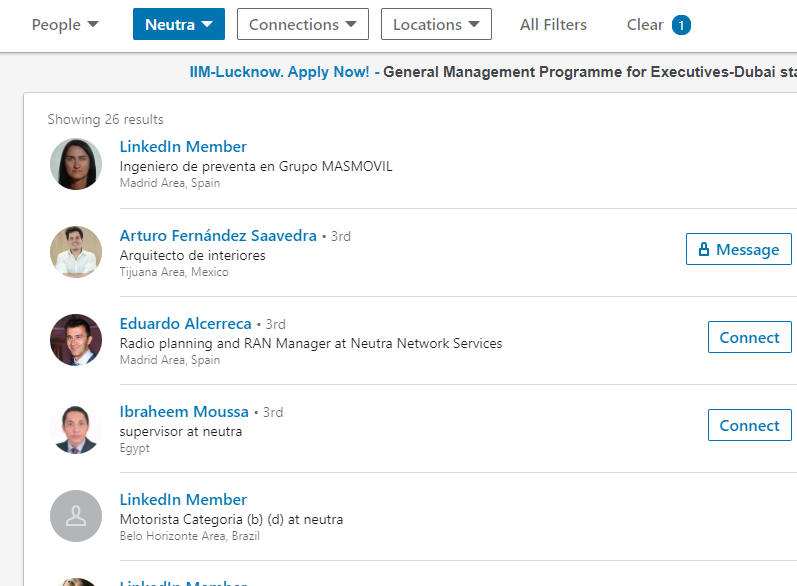 3. Use LinkedIn Website Demographics


Another way to get insights into visitors who don't convert is through LinkedIn Website Demographic. This free tool lets you understand your website visitors better and customize content accordingly to appeal to your prospects.
All you need to do is add the LinkedIn Insight tag on your website which serves as a tracking tool and provides you information about your website visitors.
Being a B2B player, we're assuming you use LinkedIn to generate leads and have an ads account. So, let's move on to how you can install the Insight tag on your website.
1. Sign in to Campaign Manager and under 'Account Assets', click 'Insight Tag'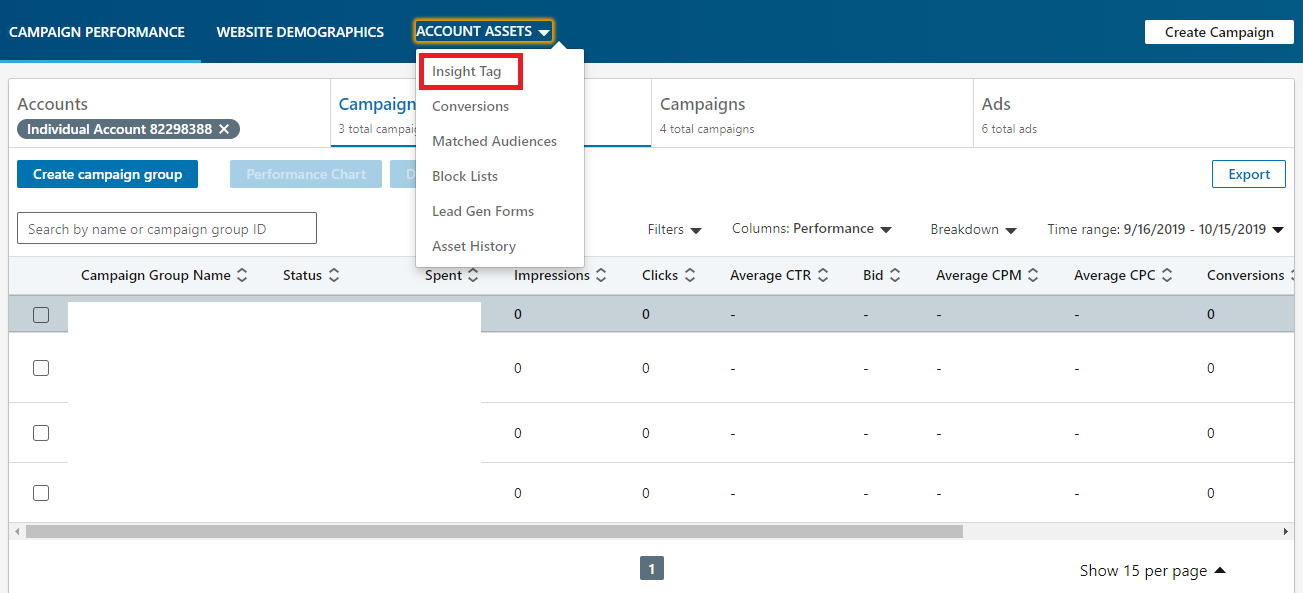 2. You will then get three options to install the tag. Let's go with 'I will install the tag myself' for the sake of this example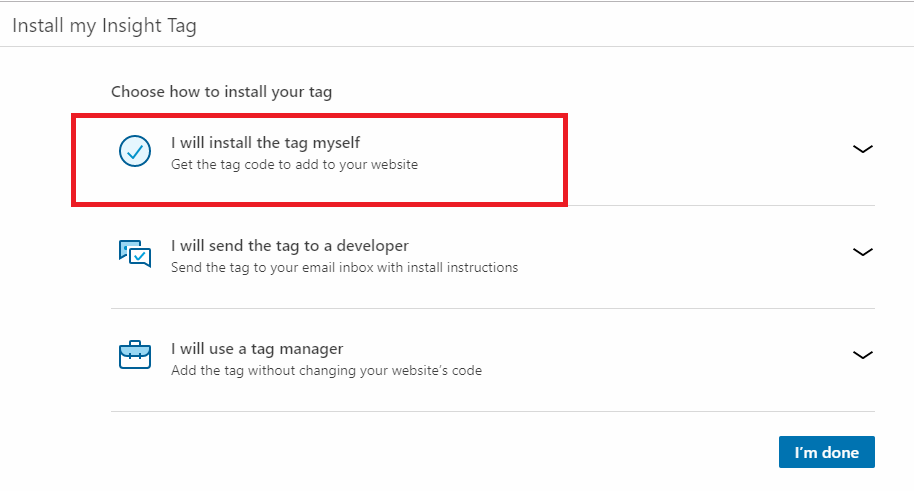 3. You will immediately receive the tag which needs to be inserted in your website's footer to track conversions which includes information of visitors who visit your website while being signed into LinkedIn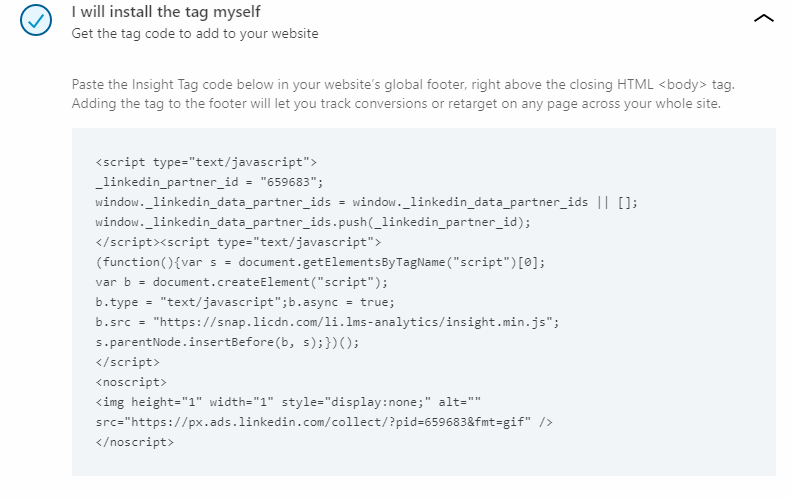 4. 24 hours after installing the tag code, you can start viewing the demographics data by clicking 'Website Demographics' on the Campaign Manager dashboard




5. You can view the data by the following category filters. Company is one of the most important categories as it lets you understand exactly the kind of people visiting your website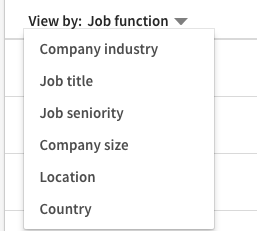 This data can be used to customize your website or blog content, identify shared customer traits, strengthen buyer personas and optimize your LinkedIn ad campaigns.
4. Track Visitors' Geolocation
What if a large section of your website traffic comes from a particular country that you're not even factoring for while creating website content? Now, that's a huge missed opportunity.
Tracking your visitors' geolocation lets you understand which part of the globe your visitors are from to evaluate potential and gaps in your content.
You can use Google Analytics to derive this data by clicking on 'Geo-location' under the Audience tab.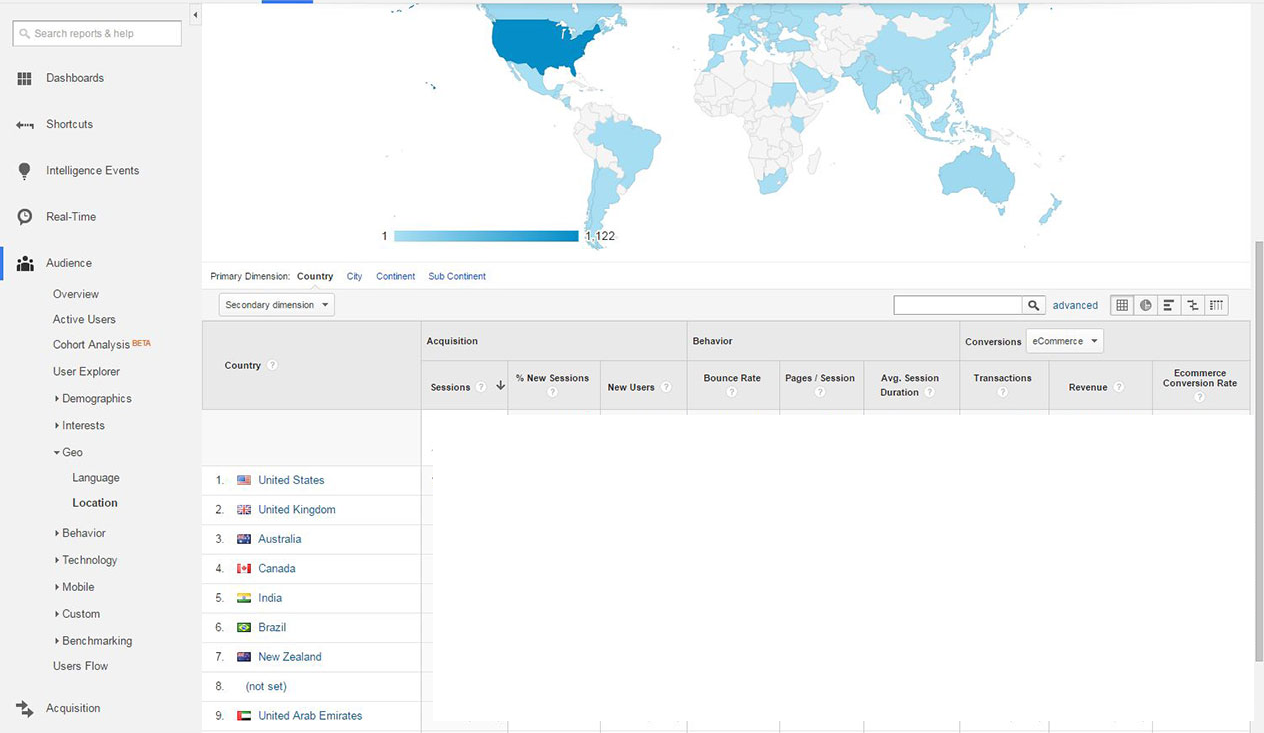 What Can You Do with the Data?
Now, that you have this data, it's time to leverage it and boost conversions.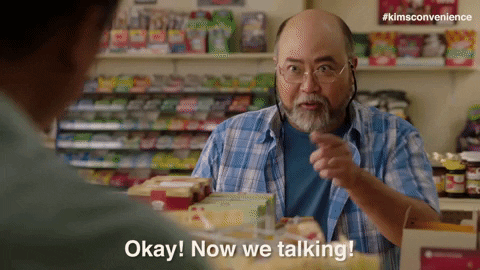 Here are three essentials ways you or your lead generation agency can put it into good use.


1. Uncover New Accounts and Offer a Personalized Experience
Every company has a list of dream accounts they want to acquire but haven't been able to.
Reverse IP mapping helps you achieve that as it gives you intel on visitors' intent and behavior This is a valuable piece of information as it enables you to target prospects with personalized communication.
For example, if the prospect belongs to the IT industry, you can present them with a case study relevant to their industry to demonstrate your expertise and build trust.
The idea is to use behavioural data to gain insights about the anonymous visitor and create content that would move them through the sales funnel.
2. Re-engage with Ghosting Prospects
Do you know what's worse than anonymous visitors? Being ghosted by promising leads.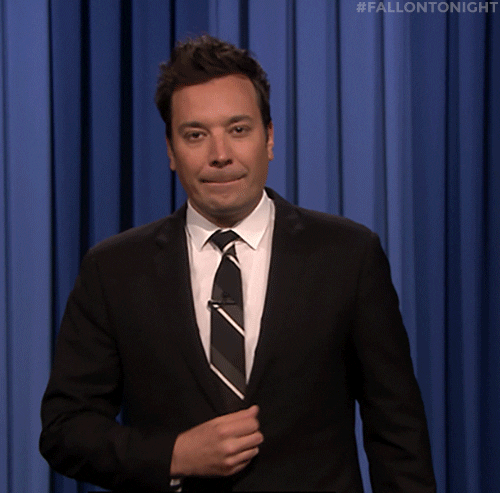 Ghosting is you're communicating with a potential prospect and you think it's going great until they suddenly disappear leaving you wondering what just happened.
From poor timing and evaluating your competitors to not finding what they're looking for - there can be many reasons why you may get ghosted.
Don't drop the ball just yet.
With HubSpot, you can also choose to get notified every time a lead visits your website. That way, you can send timely follow-ups and engage with the lead.
On your HubSpot dashboard, navigate to Settings > Notifications. Choose 'All Leads' under Website visits.

Apart from sending follow-up emails, you can also re-engage with them on different platforms such as running a remarketing campaign or adding value in your follow-up emails by sharing an eBook or case study that would make them consider you again basis the data you have in hand.
3. Improve Lead Nurturing
By tracking website behavior, you can be more proactive when it comes to lead nurturing and provide answers to prospects even before they're asked.
For instance, if you notice a lot of visitors from the same company (which happens to be a potential account) viewing the 'pricing' page or your product/service pages, it shows they're actively evaluating your company.
So, instead of waiting for them to write to you, you can reach out to them and ask them if they wish to speak to a sales representative to know more.
Final Thoughts
While you're spending money to reach new prospects and convert them into leads, don't forget those who do visit your website but fail to convert. They are warm prospects who are aware of your services but all they need is a slight push to turn them into leads.
So, implement these key advanced ways to uncover data with your website and leverage this data to fuel your lead generation efforts.