Most marketers spend an insane amount of time, effort, and money in creating new landing pages, content offers, and running ads. However, many of them tend to overlook the fact that their website can also be a great source for lead generation.
This isn't complicated - all they need are the right strategies and tools. In this article, we'll discuss some effective ways to generate leads from your website.
1. Install a Page Takeover Exit Intent Popup
Did you know that 99% of people who visit a website for the first time don't intend to make a purchase? Most visitors simply search for information about products, services, or prices and leave the website once they've found what they were looking for. But if you don't engage them, you'll lose out on some serious business opportunities. Here's where an exit intent popup can help.
An exit intent popup can help you capture some of this traffic and convert them into leads. In fact, studies have found that 35% of lost visitors can be re-engaged using exit intent popups. But what exactly are these? They're basically popups that would appear on a user's screen whenever they attempt to exit or leave your site.
Regardless of whether a user has landed on your website to check out your services, products, or prices, the moment they drag their mouse towards the close button on their browser, you can make this popup appear on their screen.
We recommend you to display a page takeover popup that takes up most of their screen at this time. It could look something like this: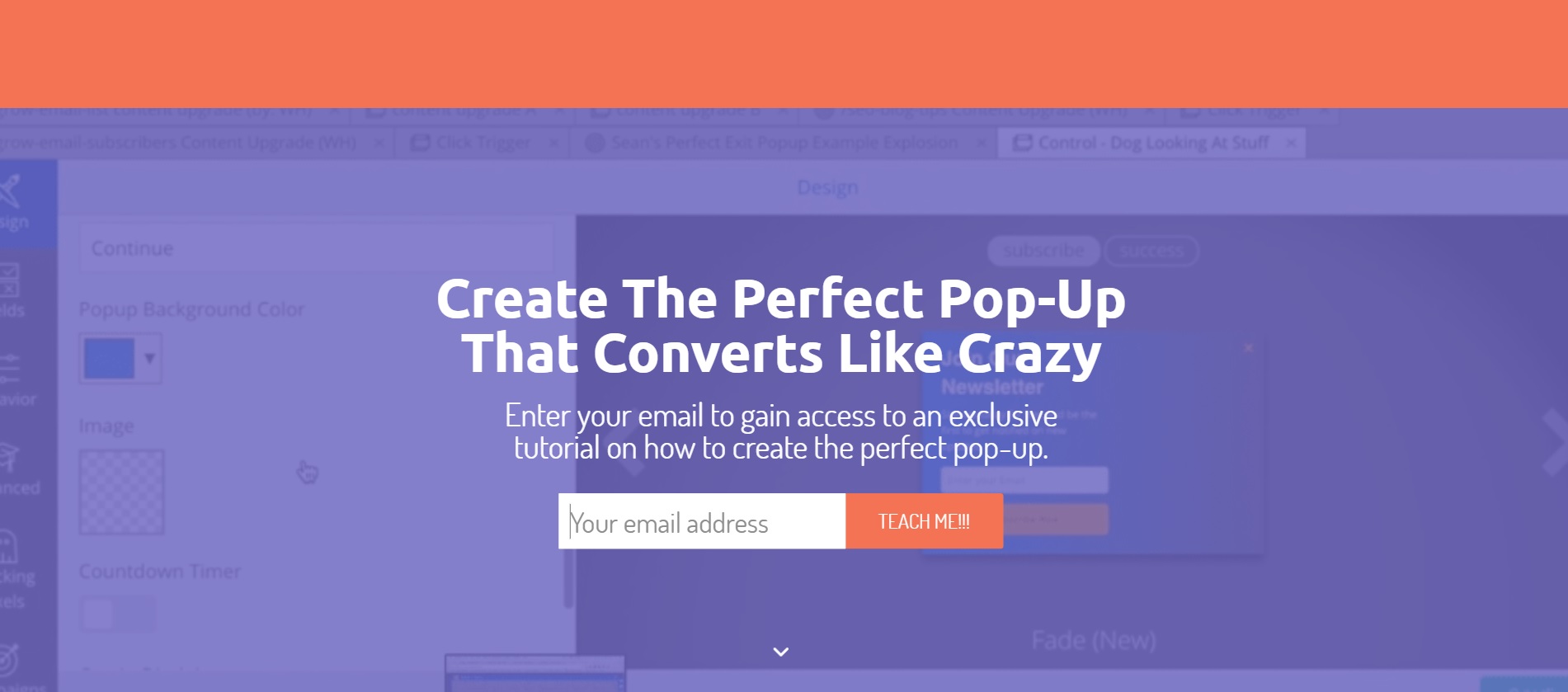 A page takeover exit intent popup can help you re-engage your website visitors and convert them into leads ~ Image via Sumo
So, how do you go about creating these exit intent popups? You can use a tool like Hello Bar. Just log in to this platform and create your exit intent popup in a few easy steps.
Step 1 - Choose your Goal first. For example, you might want to use your exit intent popup to grow your email list, promote certain offers, or drive traffic to a certain web page.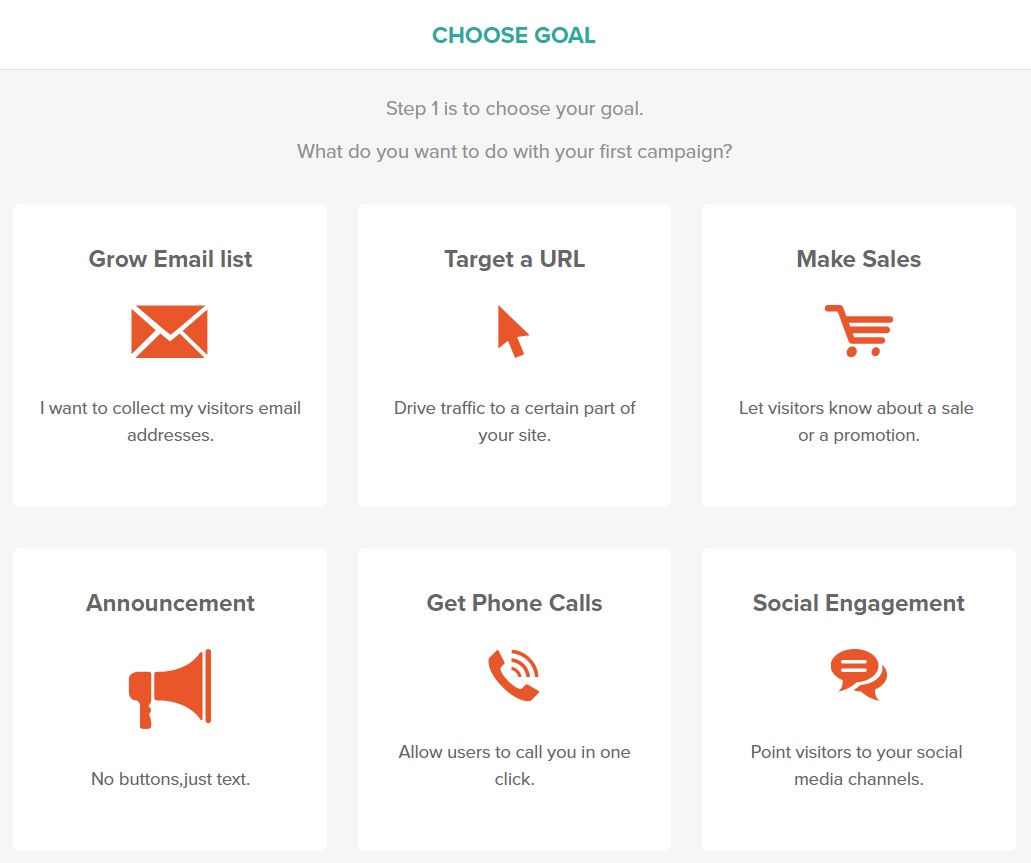 Step 2 - Select the Type of popup you want. In this example, since my goal is to grow my email list, I'm going to select the Page Takeover popup.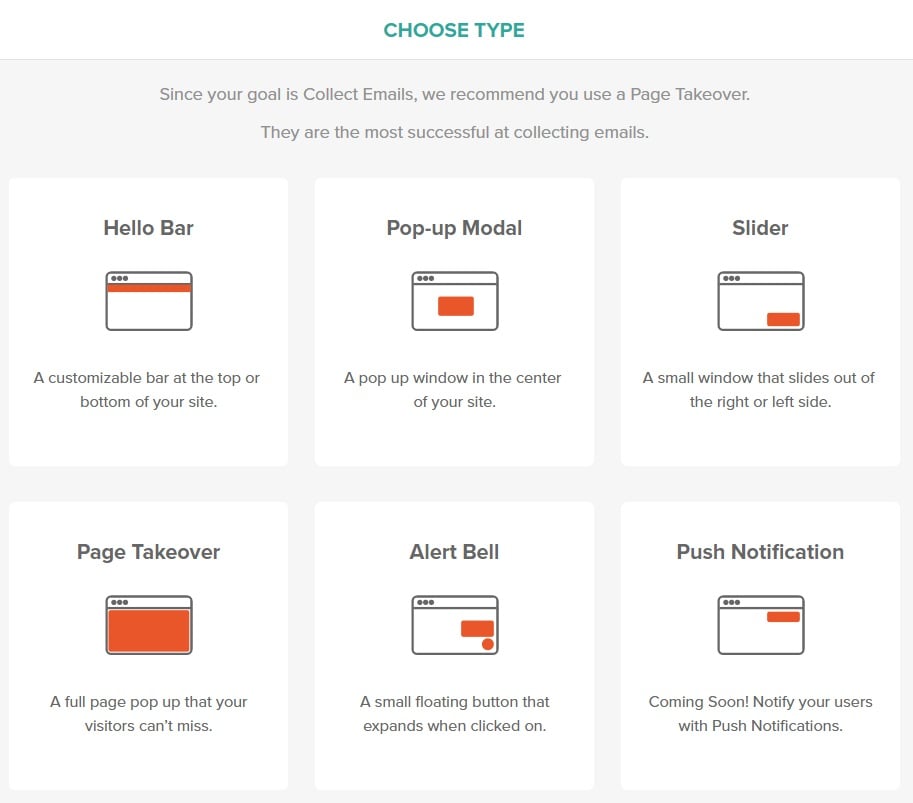 Step 3 - Design your popup. You can choose from a large number of built-in templates and simply enter the text to be displayed in your exit intent popup as shown below.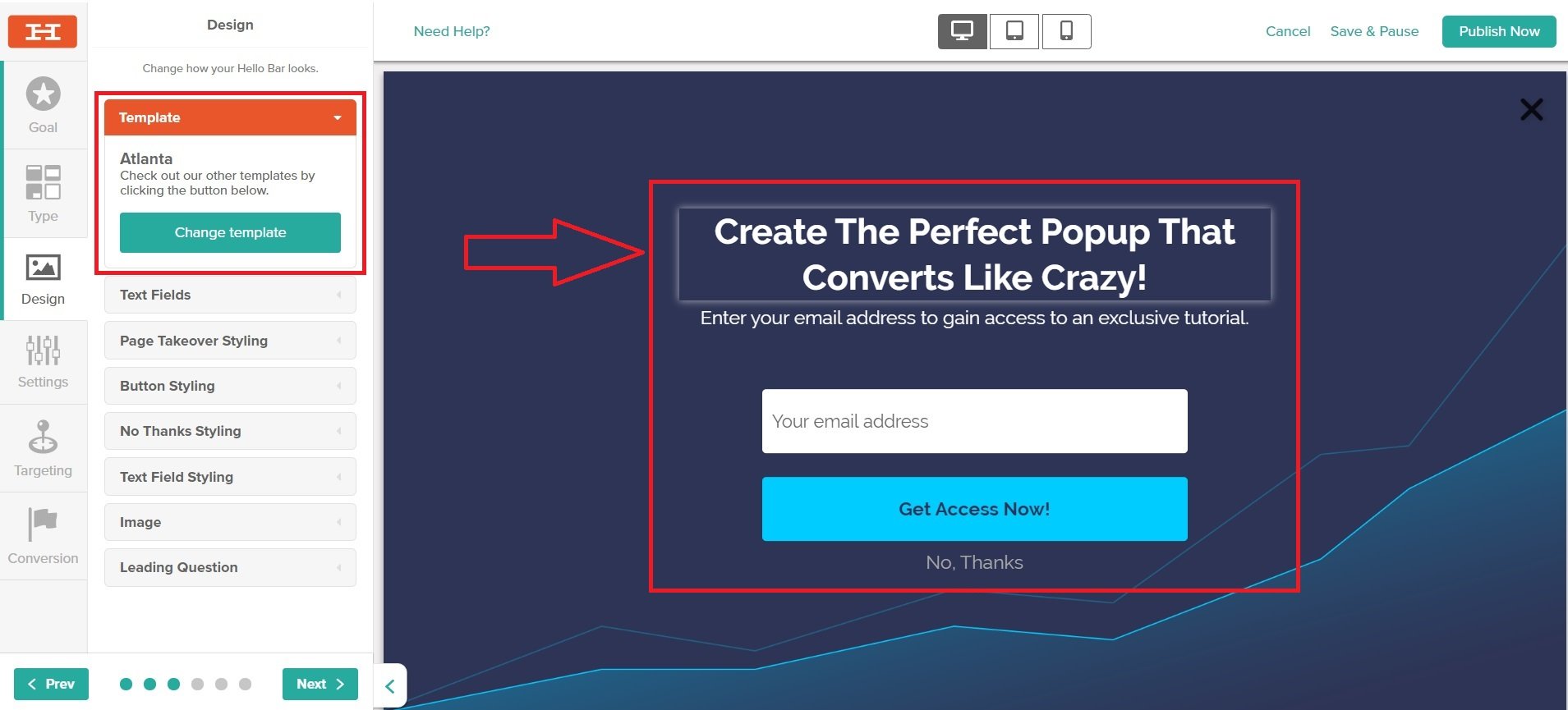 Make sure that your headline is catchy enough to grab the attention of your website visitors and your offer is useful and relevant for them to be interested in it.
Step 4 - Go to the Settings tab and change when you would like the popup to be displayed as shown below.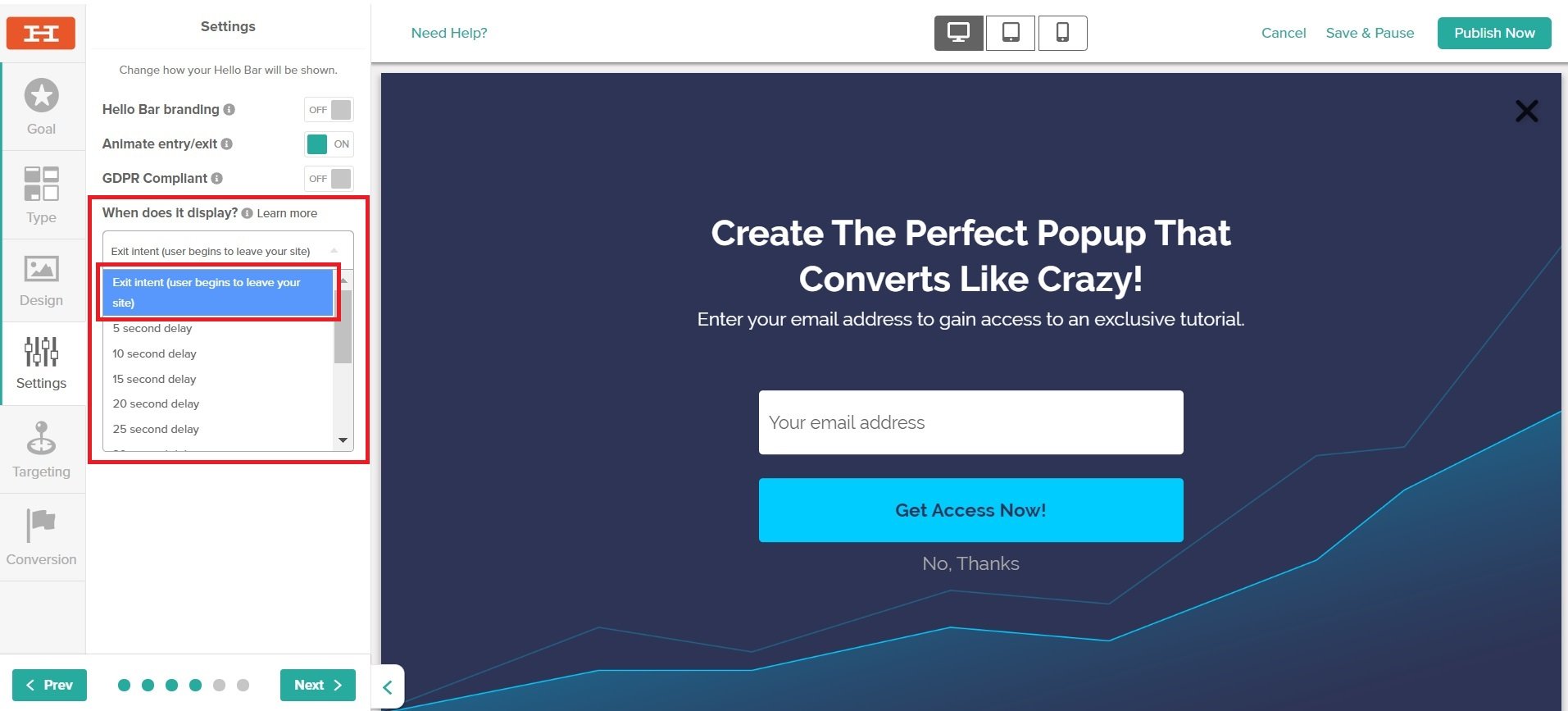 Step 5 - In the Targeting tab, select whom you want to show your popup to - all visitors, website visitors, or mobile site visitors. In the same section, you can also define rules around how long to wait before displaying the popup again to a certain user.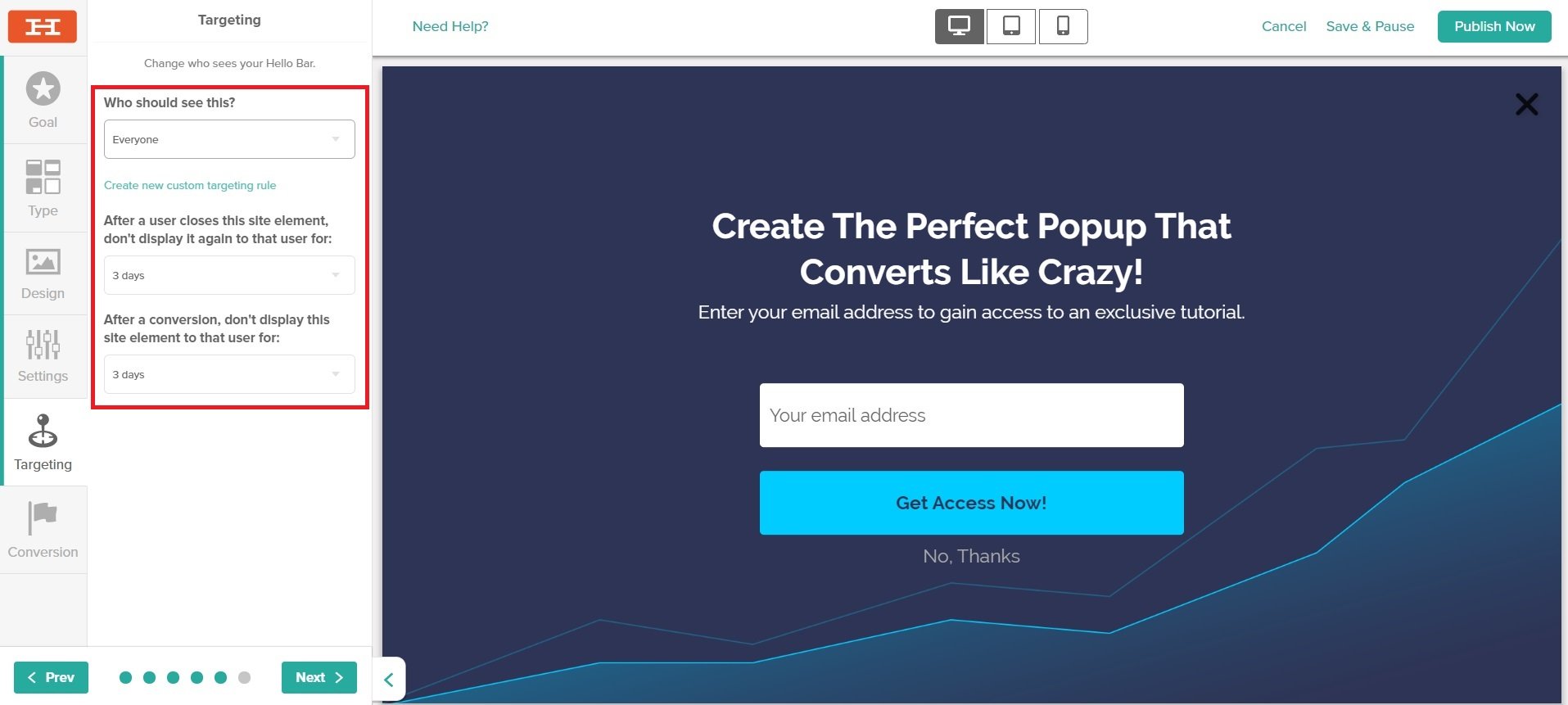 Step 6 - In the Conversion tab, decide upon the message to be displayed when a user submits their email address using your exit intent popup.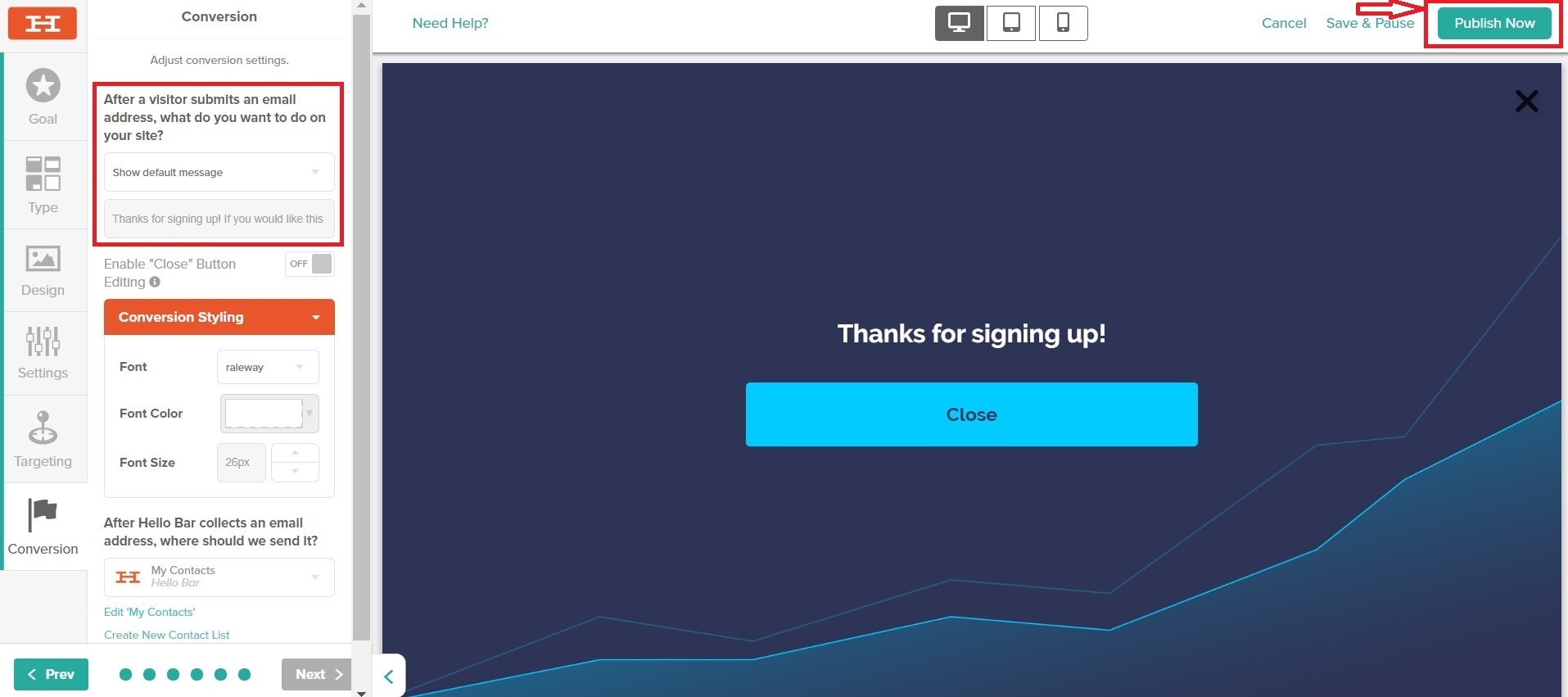 Step 7 - Hit the Publish Now button on the top right-hand corner to make your exit intent popup go live on your website.
2. Use Time Delay Popups
If you don't use your popups with caution, you might end up annoying your website visitors and losing them forever. Popups that appear immediately after a user lands on your website not only provide a bad user experience but can also adversely affect your search rankings.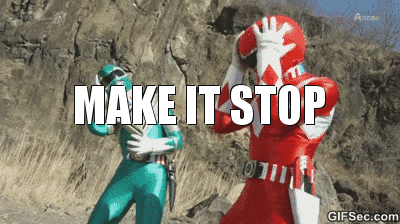 Google released an update to their mobile search algorithm in January 2017 due to which mobile sites that displayed a popup on arrival were likely to rank poorly in search results.
To avoid this, do not display your popup immediately after a user lands on your web page. Instead, you should display your popup after they've spent a certain amount of time on your website. Here's how:
Step 1 - Find out the average time users spend on your website - Go to Google Analytics > Behavior > Site Content > All Pages


Step 2 - Identify the pages on which users spend less time than the average time on page. For example, pages 6, 7, 8, and 10 in the screenshot below have lower time on page than the average (4 min 14 sec).


Step 3 - Create time delay popups on these pages and keep the delays less than the average time spent on these pages. This will ensure that website visitors are able to see the popups before they leave these pages.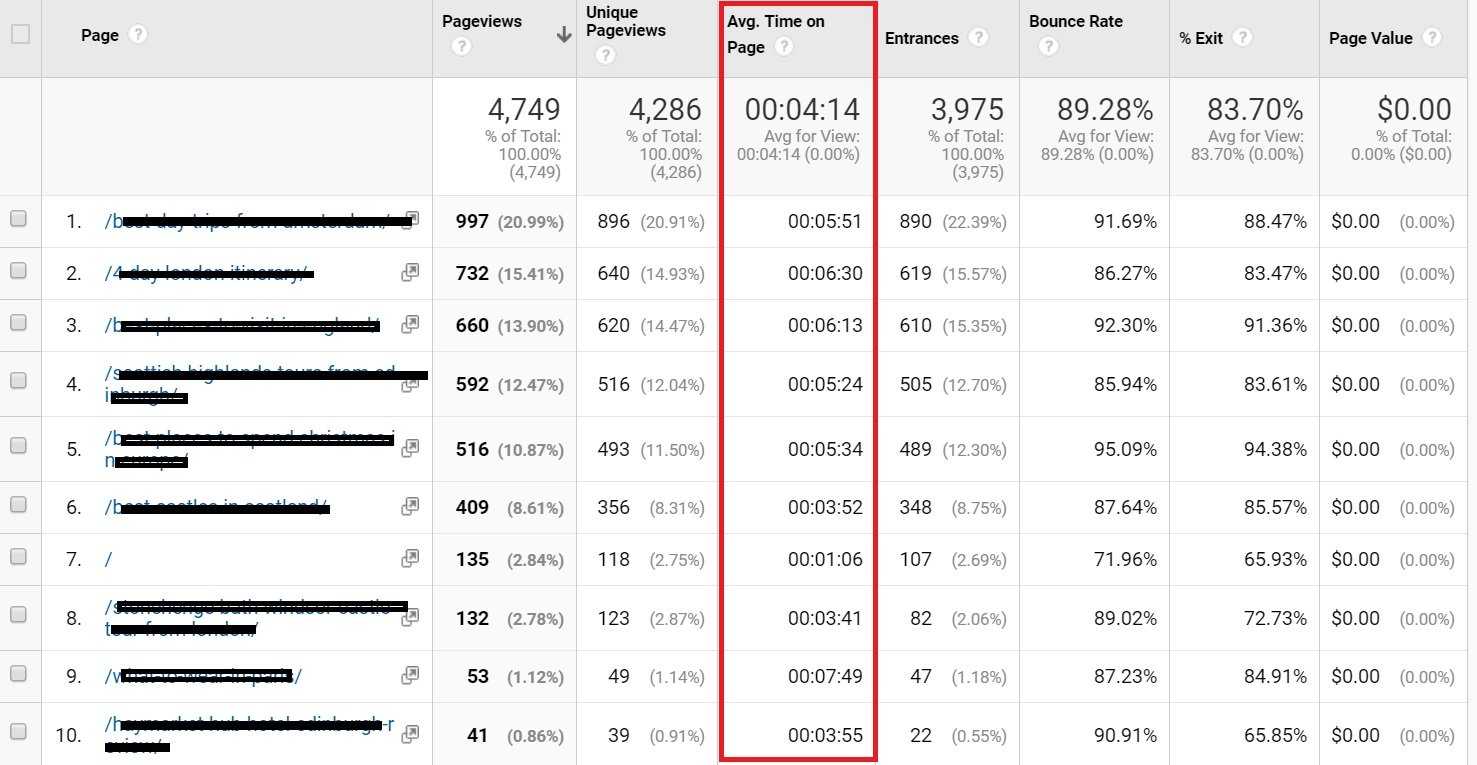 3. Display Offers Based on Where Users Come from
In order to get the most conversions from your popups, you need to make sure that your pop up offers are relevant to the needs of your visitors. You need to offer something that they will find valuable enough to take an action. This means that you can't afford to adopt a one-size-fits-all approach here or else your visitors won't care.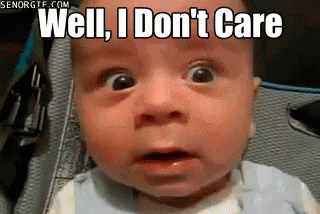 For example, existing subscribers of your blog are likely to get really annoyed if they encounter a popup that asks them to subscribe to your blog every time they attempt to leave your website.
So, you need to display relevant offers by targeting your website visitors appropriately. In Hello Bar, you can target who sees your offers based on parameters such as location, date, URL path, and many others as shown below.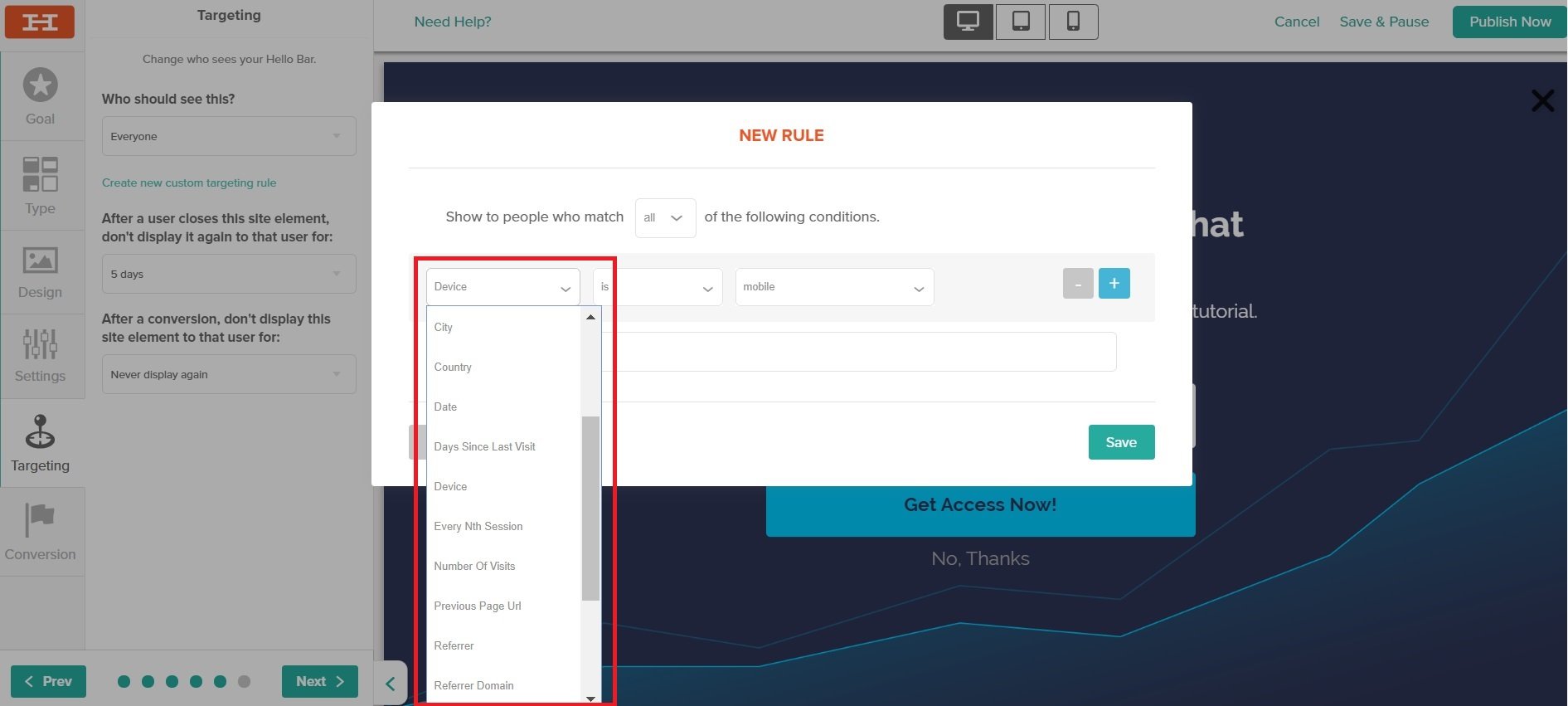 4. Install Popups Where You Lose Users
Another great way to generate more leads from your website is to find out where most of your website visitors drop-off and install popups with relevant offers on these particular pages. To do this:
Step 1 - Analyze your User Flow report in Google Analytics > Behavior > Behavior Flow


Step 2 - Identify the pages that experience the maximum drop-offs (for example, the ones highlighted in red in the screenshot below).


Step 3A - Install relevant popups on these pages to capture more leads.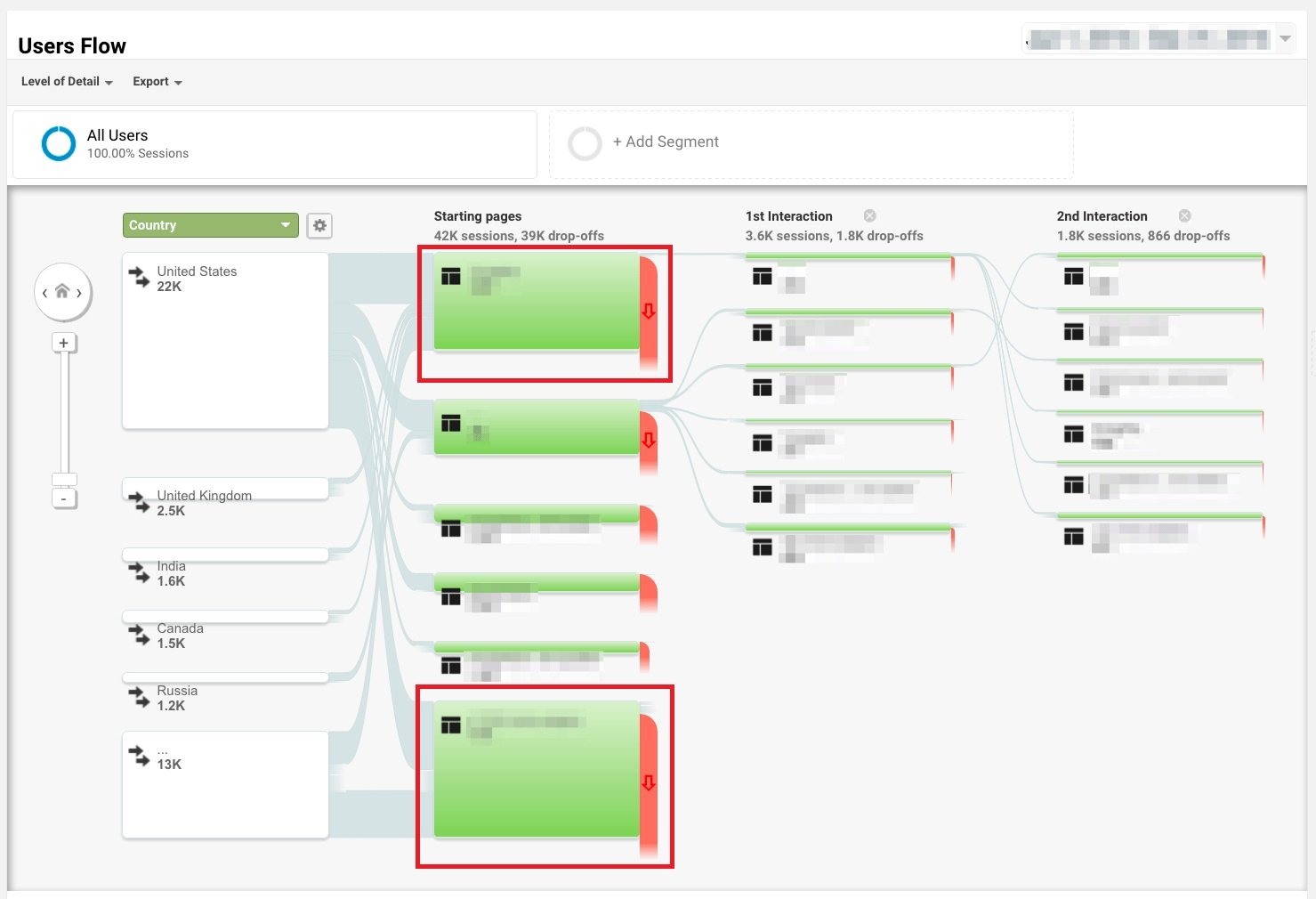 You can accomplish this quite easily using the Hello Bar tool:
Step 3B - Go to the Targeting section and create a new rule as shown below.


Step 3C - Select Previous Page Url from the dropdown and mention the URLs of the pages that experience the maximum drop-offs.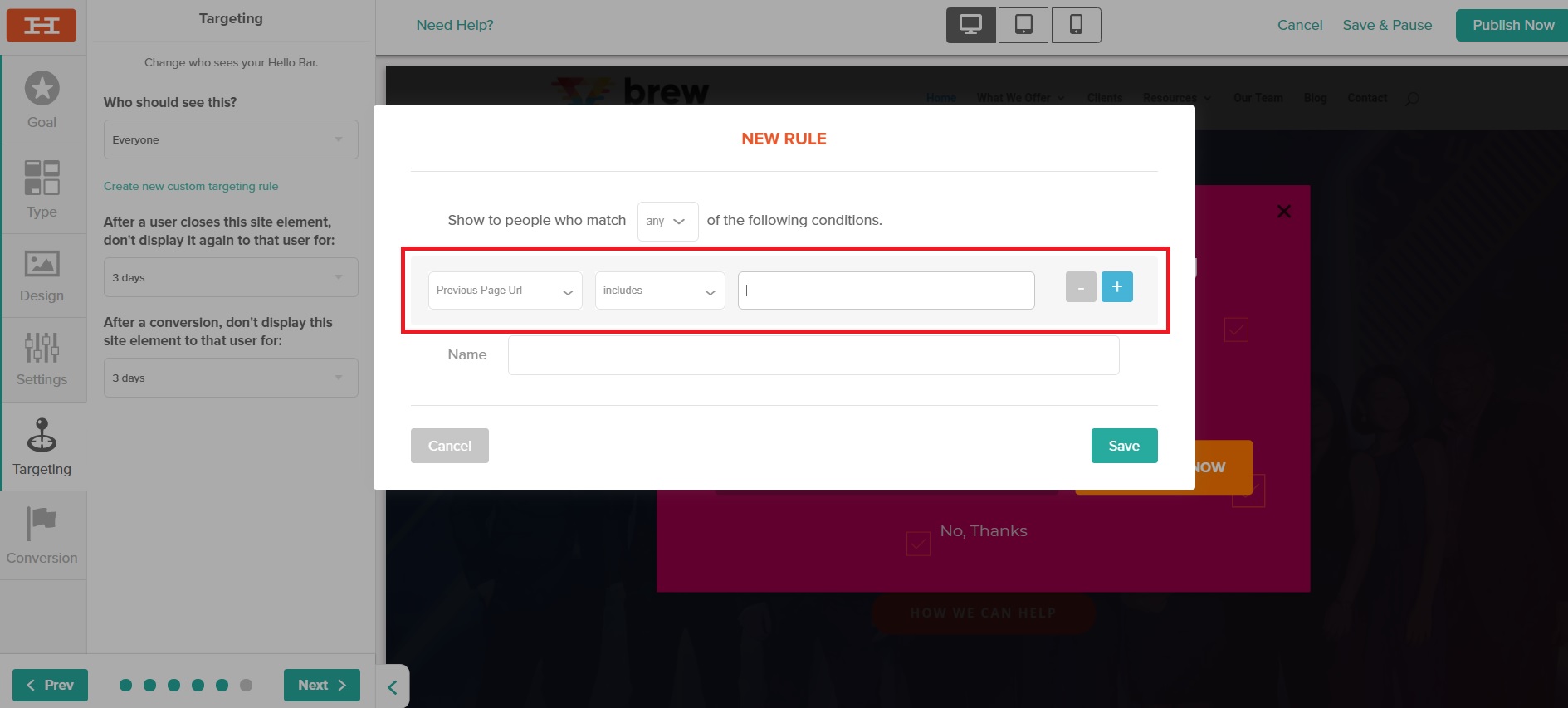 5. Display Popups Based on User Interests
The only way you can increase conversions using popups on your website is to make sure that your offers are extremely relevant to the needs of your visitors. One great way of ensuring this is to tailor the content on your popup based on the content of the particular page where it shows up. This makes sure that your offer matches the interests of users who have landed upon that particular page.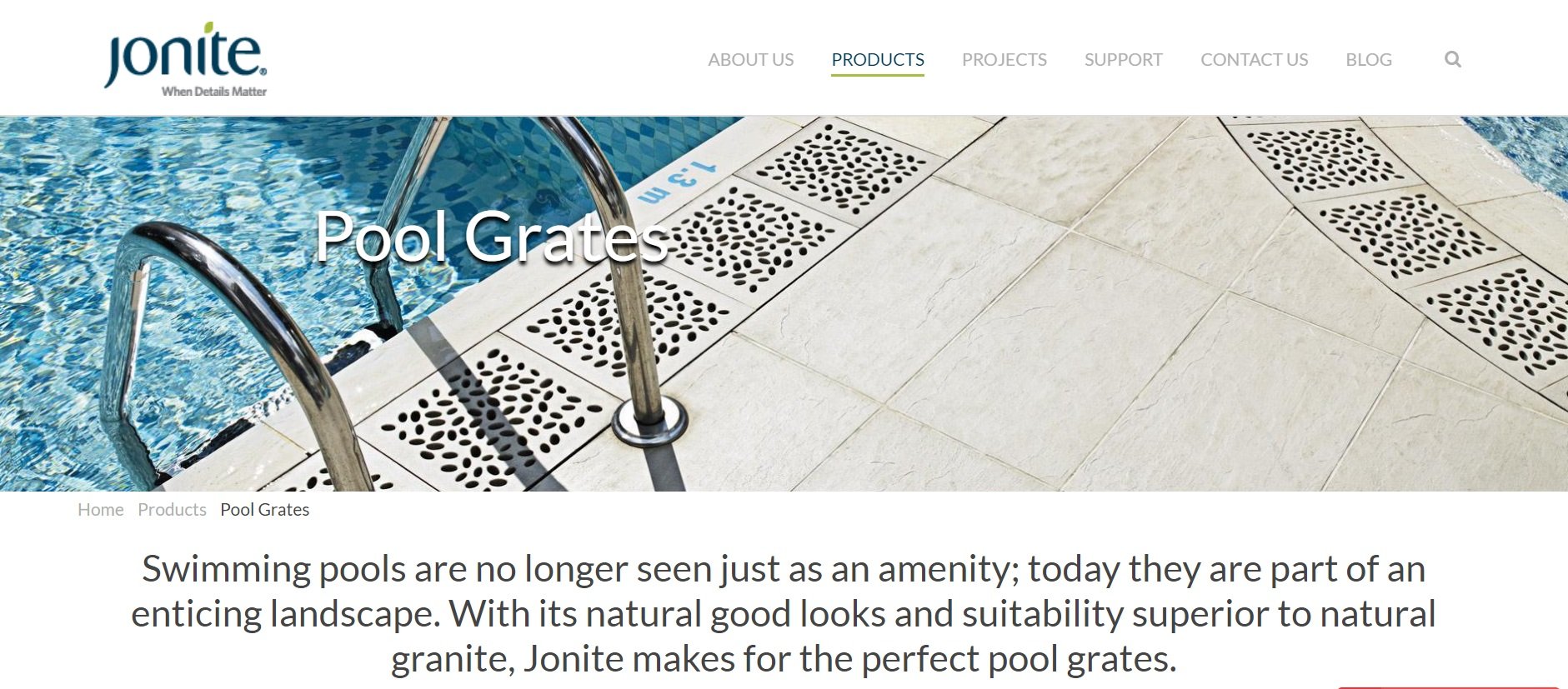 Users who browse this web page are likely to have an interest in pool grates. So, displaying an offer focused on pool grates is likely to result in higher conversions than displaying a generic popup on this page.
6. Use Popups on Pages with High Exit Rates and Bounce Rates
Webmasters lose a lot of important traffic on pages that have really high exit rates and bounce rates. The exit rate of a page represents the percentage of users who visited some pages and then left your website from that page. The bounce rate of a page represents the percentage of users who landed on that page and then left your website without visiting any other pages.
You can install popups on pages with high exit rates and bounce rates as these have proved to be quite effective at re-engaging lost visitors. Here's how:
Step 1 - Go to Google Analytics > Behavior > Site Content > All Pages
Step 2 - Identify the pages whose exit and bounce rates are higher than the average exit and bounce rates.
Step 3 - Install popups on those pages.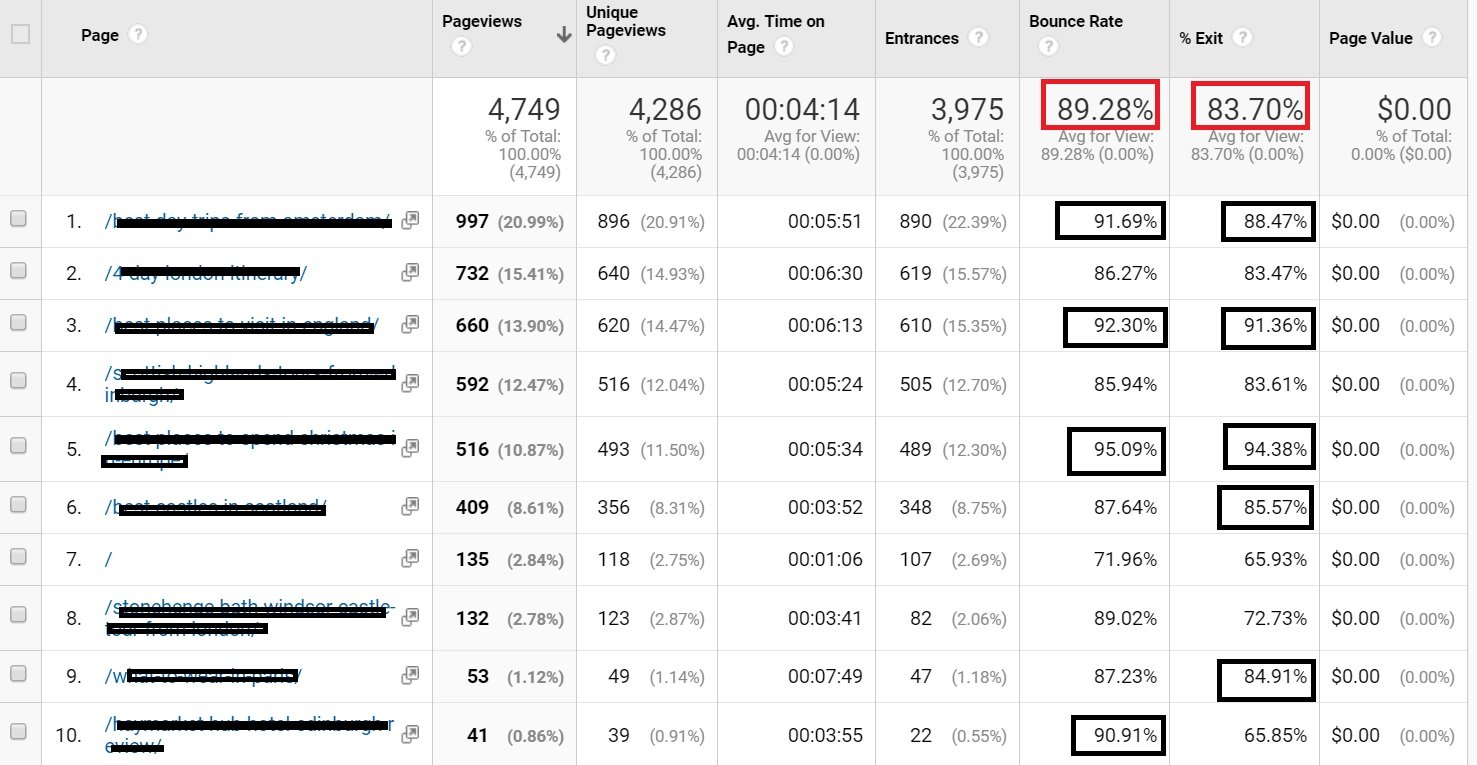 7. Use Interactive Quizzes
Interactive content such as quizzes are not only an excellent form of content to help you increase engagement but also a great lead generation strategy. 81% of respondents in a survey by CMI reported that interactive content is greatly effective at grabbing people's attention.
So, how do you set up interactive quizzes on your website? Just use a tool such as Survey Anyplace. It allows you to deliver a highly personalized quiz experience and helps your visitors learn something interesting.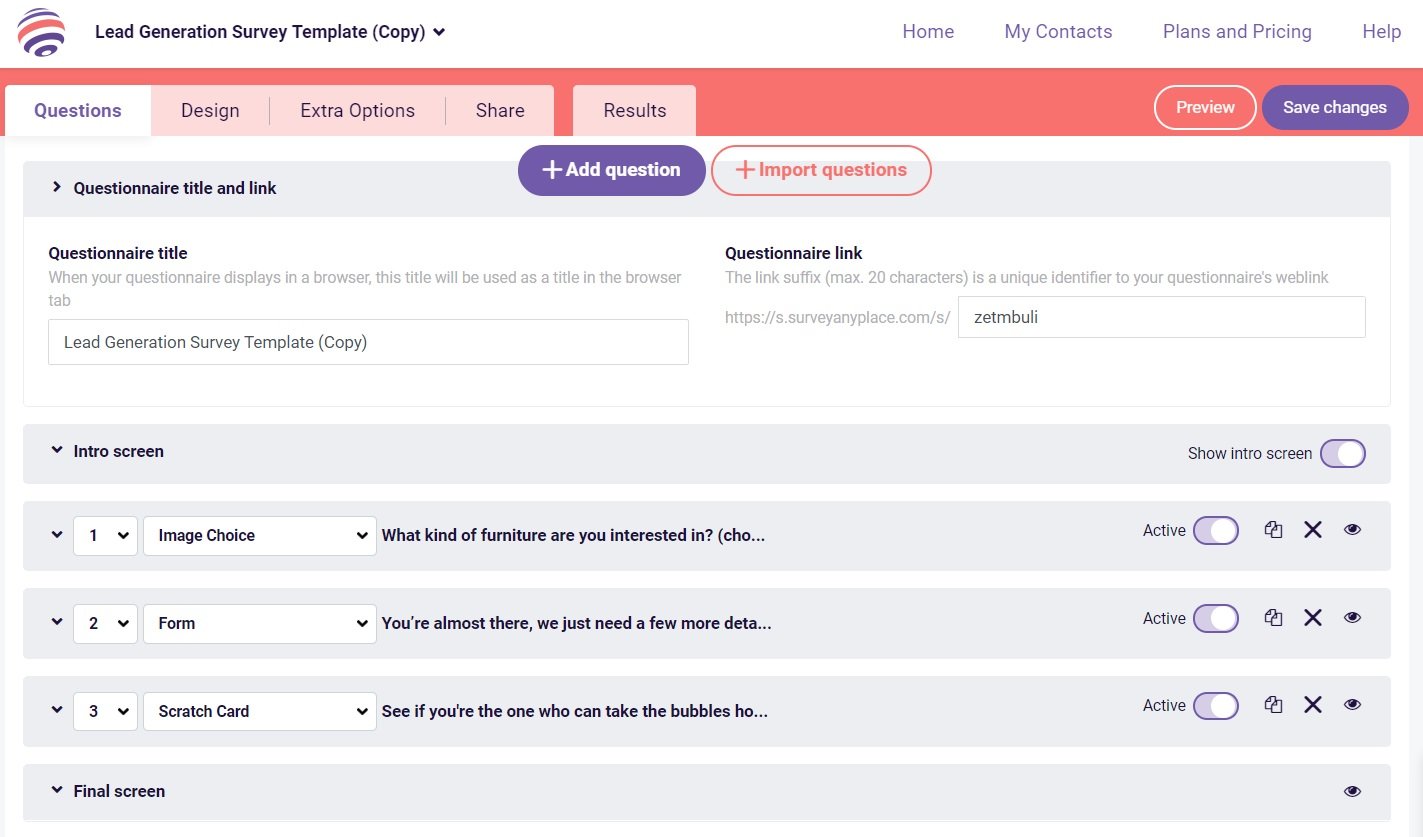 As an added bonus, you can help them download a personalized report right at the end of the quiz. This gives them a compelling reason to share their email address with you.
Final Thoughts
Lead generation is one of the most crucial marketing activities that's necessary to keep your business up and running. So, follow these seven simple strategies to generate quality leads from your website and see your conversions skyrocket.
Can you think of any other interesting ways to generate leads from your website? Let us know in the comments below.